Long Term Care
Is long-term care insurance appropriate for you?
Possibly, but it really depends on your specific circumstances. A well-designed long-term care insurance policy may be one of the best financial decisions you''ll ever make. It can play a very important role in giving you and your family the "peace of mind" that you will have all the necessary resources to pay for quality care - where and when you need it.
Do your financial or retirement plans include protection against long-term care expenses?
If you are like most people, you have insured your health, your car, your life, and your home. You have probably worked hard to accumulate assets for your retirement years. But what if you needed long-term care? Long-term care is a risk that can impact or even derail all of your carefully thought out plans. However, the failure to discuss or plan for the high cost of long-term care can result in your nestegg disappearing.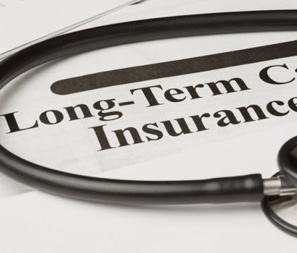 There are many reasons why people buy long-term care insurance. Do any of these apply to you?
Preserve your independence
Guarantee your choice of care and caregivers (allow you to stay at home as long as possible)
Protect your assets and standard of living
To avoid being a burden to your family
To leave more assets to your family, church, alma mater, or other worthy cause
Peace of mind
We will help you determine if long-term care insurance is something that makes sense for you and your family. Here you will learn about the standard features and benefit choices in a long-term care insurance policy, as well as what determines the cost of the insurance and what to look for in a carrier.